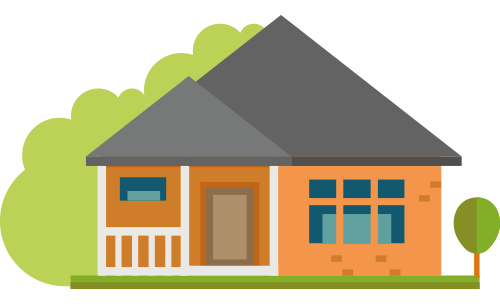 Your home could be a valuable asset for you and your family and an investment for the future. Home ownership could give you more freedom to make the changes you want to your home.
Council Right to buy mortgage schemes are ideal for you if you have lived in your council house for some time.
If you have then you may be able to buy the property from the council at a discount.
This could be your first step on the property ladder.
The Right to Buy scheme was introduced in 1980 and gives qualifying social tenants in England the right to buy their home at a discount from the actual market value.
Secure tenants of both local authorities and non-charitable housing associations have the right to buy if they have been public sector tenants for at least three years.
The Right to Buy discount increases with the length of tenancy up to a maximum limit.
If you are looking to purchase a house, after three years' tenancy, the discount is set at 35% of the property value plus 1% for each year beyond the qualifying period, up to a maximum of a 70% discount.
If you are interested in a flat, the discount starts at 50% and rises by 2% each year up to a maximum of 70%.
The top discount under the Right to Buy in England has also been increased.
You could now get a maximum discount of up to £77,900, or £103,900 if you live in London. Under plans announced by the government, this amount will now increases in line with inflation.
Are you eligible for the Right to Buy scheme?
The right to buy mortgages enables local authority secure tenants with a minimum of two years tenancy to buy their current home at a discount price. It is targeted at long standing public tenants, with the right to buy discount increasing in proportion to the years that rent has been paid.
If you are eligible you can buy your home by paying the full discounted purchase price at once with a maximum discount ranging from £16,000 to £38,000 for both flats and houses, depending on your local authority
Right to Buy Maximum Mortgage
Most Right to Buy Mortgage lenders that lend on right to buy properties will lend up to 95% or 100% of the RTB Price. When calculating your loan to value they will use the Open Market Valuation ( OMV ).
This means that for example if you were buying your council house:
Valued at OMV £100.000
Right to Buy Price £75,000
Then they would count your purchase as being on a 75% loan to value.